The D.A.R.E. program, which stands for Drug Abuse Resistance Education, was a staple of childhood for millions of American children in the '80s and '90s. It set out to tell kids about the perils of alcohol and other substances, but there was a catch: it didn't work.
The D.A.R.E. program's effectiveness was measured many times during the first decade it was introduced, and it was found to be both costly and ineffective. People became so passionate about the idea of D.A.R.E., however, that they were willing to overlook its many shortcomings. When you look at who started the D.A.R.E. program, its failures and continued use begin to make a little more sense. Los Angeles police officers founded it in conjunction with school teachers, rather than researchers and behavioral experts. The architects of the initiative believed that telling kids to just say "no" and showing them how substance use and alcohol could negatively affect the body would lead to lower rates of consumption.
It took decades of research and persistent opposition for the people behind D.A.R.E. to finally admit they were wrong and needed help changing their approach. Today, D.A.R.E. has replaced its curriculum with a new course, "keepin' it REAL," which may give kids the resources they need to stay clean.
Early Unpublished Studies Proved D.A.R.E. Had Little To No Effect On Teens
The earliest studies of D.A.R.E.'s effectiveness presented surprising results: the program was not working. Study after study came back with similar findings. Not only was the program ineffective, but researchers also found that, in some cases, children and teens were actually more likely to use after going through D.A.R.E.
For the researchers behind S.M.A.R.T., the program that inspired D.A.R.E., the early studies were probably no surprise. Early versions of S.M.A.R.T. had also failed, and the founders of D.A.R.E. had designed their program based off S.M.A.R.T. Researchers from the S.M.A.R.T. program reached out to the creators of D.A.R.E. to advise them on updates they had made, but by that time, the Los Angeles Police Department was reluctant to make changes.
The most damning study was commissioned by the National Institute of Justice and conducted by the Research Triangle Institute. Concluded in 1994, the findings stated that the D.A.R.E. program was essentially ineffective and was taking up both space and funding that could instead be put toward programs that had measurable value (like the Boys and Girls Club, for example). The NIJ chose not to publish the findings.
Data Suggested Kids Were More Likely To Use Illicit Substances After Going Through The D.A.R.E. Program
One unfortunate and unforeseen effect of the D.A.R.E. program was the "boomerang effect." It did the exact opposite of what teachers and police wanted: some kids were more likely to try illicit substances or alcohol after hearing the lectures and presentations.
Similar results were found in early versions of the S.M.A.R.T. program, after which the D.A.R.E. curriculum was modeled. Supposedly, for some students, the program made them curious about the substances, and the concept of "resisting" was practically ineffective.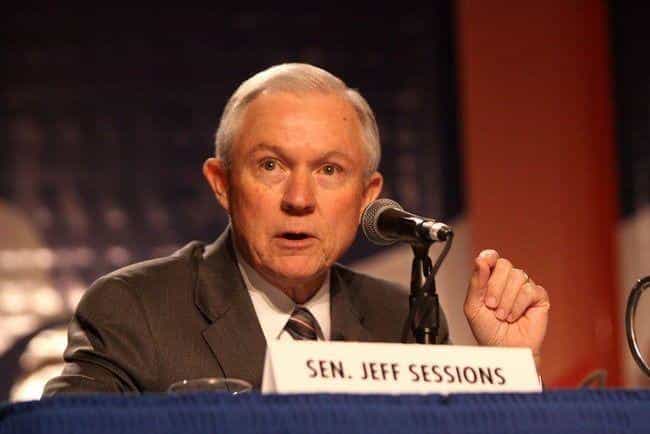 Many Who Supported D.A.R.E. Refused To Believe It Was Ineffective
Even after it was declared to be ineffective, people stood by the D.A.R.E. program. It was clean, positive, and almost everyone believed that it was beneficial. Former D.A.R.E. director Glenn Levant said of the program, "Knocking D.A.R.E. is like kicking your mother or saying that apple pie doesn't taste good."
Many people still support the old model despite recent research. In a speech at the 2017 D.A.R.E. Conference, former Attorney General Jeff Sessions stated that despite research indicating otherwise, he thought the old D.A.R.E. program was effective:
I believe that D.A.R.E. was instrumental to our success… I firmly believe that you have saved lives. And I want to say thank you for that. Whenever I ask adults around age 30 about prevention, they always mention the D.A.R.E. program. Your efforts work. Lives and futures are saved.